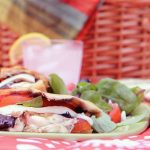 There are quite a few differences between a bed and breakfast/Inn verses a hotel.
A bed and breakfast/Inn often serves an outstanding breakfast that can be serval courses. At the Inn at Laurita, we serve a 3-course breakfast on Saturday and Sunday; a petite continental breakfast bar, a 1st course which could be a hot or cold fruit dish and a main course could be our signature Challah French toast  or possibly our savory eggs with spinach, herbs, cream, Yumm!  Bed and breakfasts will accommodate special diet needs like celiac, gluten free, vegan with advanced notice. At a hotel you would have to try to find something that you could eat, if anything.
Bed and breakfasts are more apt to have more amenities like free Wi-Fi. We offer free Wi-Fi, organic lavender bath salts, organic essential oil shampoo, body wash and hand soap, fresh baked snacks, carrots for horses, and a fire pit just to name a few. We have an attached spa at our Inn where our guests can have a couples or single massage to start or end their stay with us!
The décor of bed and breakfast including inside the rooms, have a warm welcoming feel, with areas and nooks for relaxing and melting the day away. Hotels can be stark with each room looking exactly the same with basic furniture through-out.
The service at a bed and breakfast goes way beyond just providing you with comfortable lodging for your vacation. Many bed and breakfast owners will go out of their way to make sure their inn adheres to many levels of comfort.  Some bed and breakfast owners are willing to rent out their whole inn to a group for a weekend so they can have a fun get-together. The Inn at Laurita books the entire inn for retreats, family events and bridal lodgings often. We even have a yoga barn for yoga or meditation retreats.
Tipping can be quite different between a bed and breakfast and a hotel. While a house keeper at a hotel will have many rooms to clean. The average hotel amount per room as a standard is 2 -3 dollars per room. At a bed and breakfast there can be less than 15 rooms, this is where you will have more attention and care. The housekeepers have assured the rooms are spotless and all the amenities are in place. They often double as the breakfast server in the morning. The average tip at a bed and breakfast for housekeepers is from 5 – 20 per room, with 10 being the average.  Should you tip the Innkeeper? The Innkeeper of a bed and breakfast usually wears many hats. They're host, front desk attendant, cook and create all the ad-ons. They also welcome you, tidy up, and make you feel at home, If they've made a positive difference in your stay, it's suggested you show your appreciation with a modest tip. (Or a big one) The last word on tipping is always: Yes, just do it. Don't assume it's extraneous, because tips can add up. They can make a big difference in the lives of the people who are working hard to make your stay a good one.
Excerpts from HuffPost Travel
"If You've Never Stayed At A Bed And Breakfast, Here's What You're Missing Out On"
Photos from Inn at Laurita Winery