Welcome to the Inn at Laurita Winery
Hello everyone! The Inn at Laurita winery is still closed for various reasons but we are currently opened for overnight stays on specified weekends for the 2024 Laurita Winery Festivals.  The dates are as follows:
April 27th-28th ( Baconfest)
May 4th-5th (Cinco de Mayo)
May 18th-19th 
June 29th-30th (Teacher Appreciation)
July 20th-21st (Christmas in July)
August 3rd-4th (Luau)
August 24th-25th (Seafood Fest)
September 7th-8th (Grape Stomping)
September 21st-22nd (Italian Fest)
October 5th-6th (Fallfest)
October 19th-20th (Oktoberfest)
October 26th-27th (HalloWine)
November 9th-10th 
November 23rd-24th 
Laurita Winery is open for a wonderful visit and events. You can go to their Events Page for details. The hours of the winery are as follows:
Monday – CLOSED

Tuesday – CLOSED
Wednesday-CLOSED
Thursday- 12-9 
Friday 12p-9p 
Saturday- 12p-9p
Sunday 12p-6p
 If you would like to book a nights stay at the Inn on one of the dates provided above, please email the innkeeper at innkeeper@lauritawinery.com 
For bridal lodging information email or call the innkeeper at 609.752.0303. If you are interested in booking a wedding at Laurita Winery please call Jane Woods at 609.757.3239  Jane@lauritawinery.com 
Stay safe everyone! We will all get through this together!!
See you soon- Timekoe – The Inn at Laurita Winery
Randy Johnson welcomes you to his home away from home and envisioning dream. The Winery, vineyards, equestrian center, spa and Inn offer renewal through relaxation, re-connection and refreshment. Come for a night, a weekend or more. There is something (very) special happening here to engage and inspire you to return!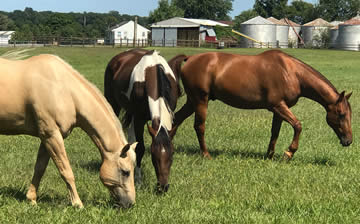 We take pride in everything we do at the Inn; attention to detail even to the smallest things.
The Inn is located 1/2 mile down the road from Laurita Winery on our shared 250 scenic acres.
Check-in time is 3:00 pm. You may be able to check in earlier, but please call or email first to confirm with our Innkeeper.
If the winery hours change or they are closed you will still be responsible for your room reservation for that date. 
The winery hours are subject to change. Please check the Winery hours
We serve a complimentary buffet gourmet breakfast made with as many organic and local produce as possible. Fresh baked snacks for your enjoyment as well as teas and coffees throughout the day. We will try to accommodate vegan, gluten free and other restricted diets with advanced notice before your arrival.
We provide organic natural sundries and bath salts with French lavender to top off your relaxing stay in our deep soaking or Air Jet Jacuzzi tubs. There are seasonal gas fireplaces or fire stoves in most rooms
Tucked in an "unknown" area of New Jersey, New Egypt has many wonderful things to offer. Just minutes down the road from the Inn are farm markets with fresh produce and berries, horseback riding, antique shopping, golfing and hiking. Premium outlets are only 15 minutes away!
Please check our policies for when using Gift Certificates, Gift Vouchers or Winery Club Memberships before booking. Thank you!  Inn Policies
Our Story
With the 2008 opening of Laurita Winery, and its critically acclaimed wines and grounds, we have renamed the former B&B to the Inn at Laurita Winery effective June 2011. We offer quality commitment to our guests, convenient central New Jersey location, a beautiful and comfortable Inn and grounds, and a dedicated staff. Our focus has shifted from honoring the 'equine' of the past to celebrating the 'grapevine' of Laurita's future.
Inn at Laurita Winery now shares the name Laurita which is a combination of the co-owners' mothers' names: Laura and Rita. The Inn shares the same 250 acres of farmland with Laurita Winery and Vineyards and Laurita Equestrian Center.