Welcome to the Inn at Laurita Winery
Update: The Inn and Winery are currently closed. We are taking it day by day in these troubled times.
We all hope this ends quicker than expected.
Please be safe everyone and I hope to see your reservation soon.
We have many upcoming dates available! Janis
The Inn at Laurita wants you to know we are taking this virus seriously. We are sanitizing everything, all surfaces, knobs inside and out, switches, lights, handles, tables, TV's, remotes etc. We have sanitizing stations throughout the inn for guests to use.  We are also spraying the air with a disinfectant. We have antibacterial aromatherapy throughout the Inn. Our heat is gas baseboard not forced air. Each room has its own heat control. We will have individual AC units in each room come the warmer weather.
Randy Johnson and Ray Shea welcome you to their home away from home and envisioning dream. The Winery, vineyards, equestrian center, spa and Inn offer renewal through relaxation, re-connection and refreshment. Come for a night, a weekend or more. There is something (very) special happening here to engage and inspire you to return!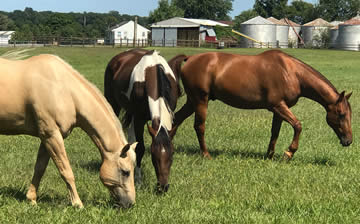 We take pride in everything we do at the Inn; attention to detail even to the smallest things.
The Inn is located 1/2 mile down the road from Laurita Winery on our shared 250 scenic acres.
*Monday-Friday Check in time is between 3-5 pm. You may be able to arrive earlier or later, please call first.
*Weekends – Check-in time is between 1:00-3:00 pm. Please call first to confirm with our Innkeeper.
The Laurita Winery is closed Monday and Tuesday. In winter months they will be closed Wednesday also.  The Inn is open 7 days a week unless otherwise indicated. The winery hours are subject to change. Please check the Winery hours
We serve a complimentary 3-course country gourmet breakfast made with as many organic and local produce as possible. Fresh baked snacks for your enjoyment as well as teas and coffees throughout the day. We will try to accommodate vegan, gluten free and other restricted diets with advanced notice before your arrival.
We provide organic natural sundries and bath salts with French lavender to top off your relaxing stay in our deep soaking or Air Jet Jacuzzi tubs.
Tucked in an "unknown" area of New Jersey, New Egypt has many wonderful things to offer. Just minutes down the road from the Inn are farm markets with fresh produce and berries, horseback riding, antique shopping, golfing and hiking. Premium outlets are only 15 minutes away!
Please check our policies for when using Gift Certificates, Gift Vouchers or Winery Club Memberships before booking. Thank you!  Inn Policies
Our Story
With the 2008 opening of Laurita Winery, and its critically acclaimed wines and grounds, we have renamed the former B&B to the Inn at Laurita Winery effective June 2011. We offer quality commitment to our guests, convenient central New Jersey location, a beautiful and comfortable Inn and grounds, and a dedicated staff. Our focus has shifted from honoring the 'equine' of the past to celebrating the 'grapevine' of Laurita's future.
Inn at Laurita Winery now shares the name Laurita which is a combination of the co-owners' mothers' names: Laura and Rita. The Inn shares the same 250 acres of farmland with Laurita Winery and Vineyards and Laurita Equestrian Center.